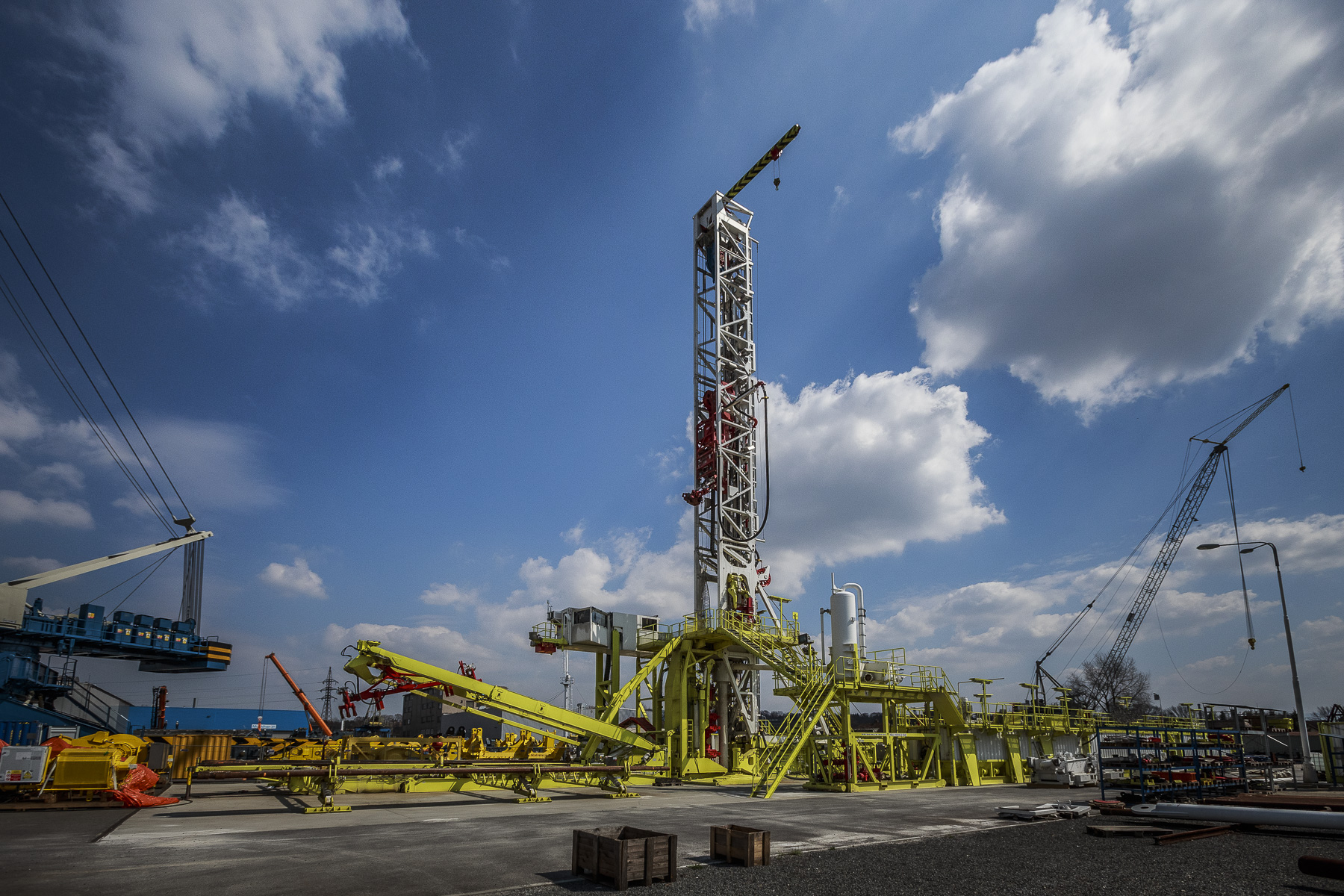 Manufacturing tailor-made on- and offshore drilling rigs
Onshore and offshore drilling has never been more challenging. Drilling equipment must operate in harsher and more remote environments than ever before. While the demand for faster and more flexible operations in unconventional environments grows.
We offer turnkey contract manufacturing for onshore and offshore drilling rigs, from oil and gas to geothermal projects. Thanks to our flexibility, we are able to manufacture tailor-made drilling rigs or components that meet your specific needs.
We are able to design and manufacture main drilling rig components under our API monogram licenses according spec. API Spec 4F – PSL 1, API Spec 7K and API Spec 8C – PSL1.
Small footprint, compact design
The solutions are characterised by its small footprint, compact design — containerised and trailered —, reliability, and the possibility to be delivered as fully automated systems. This enables fast and easy relocation.
Also, the crane-less rig up procedure and the latest rig designs omit the need for personnel in around the drilling area and lowers the time required for mobilisation. It maximises safe operations and makes life easier.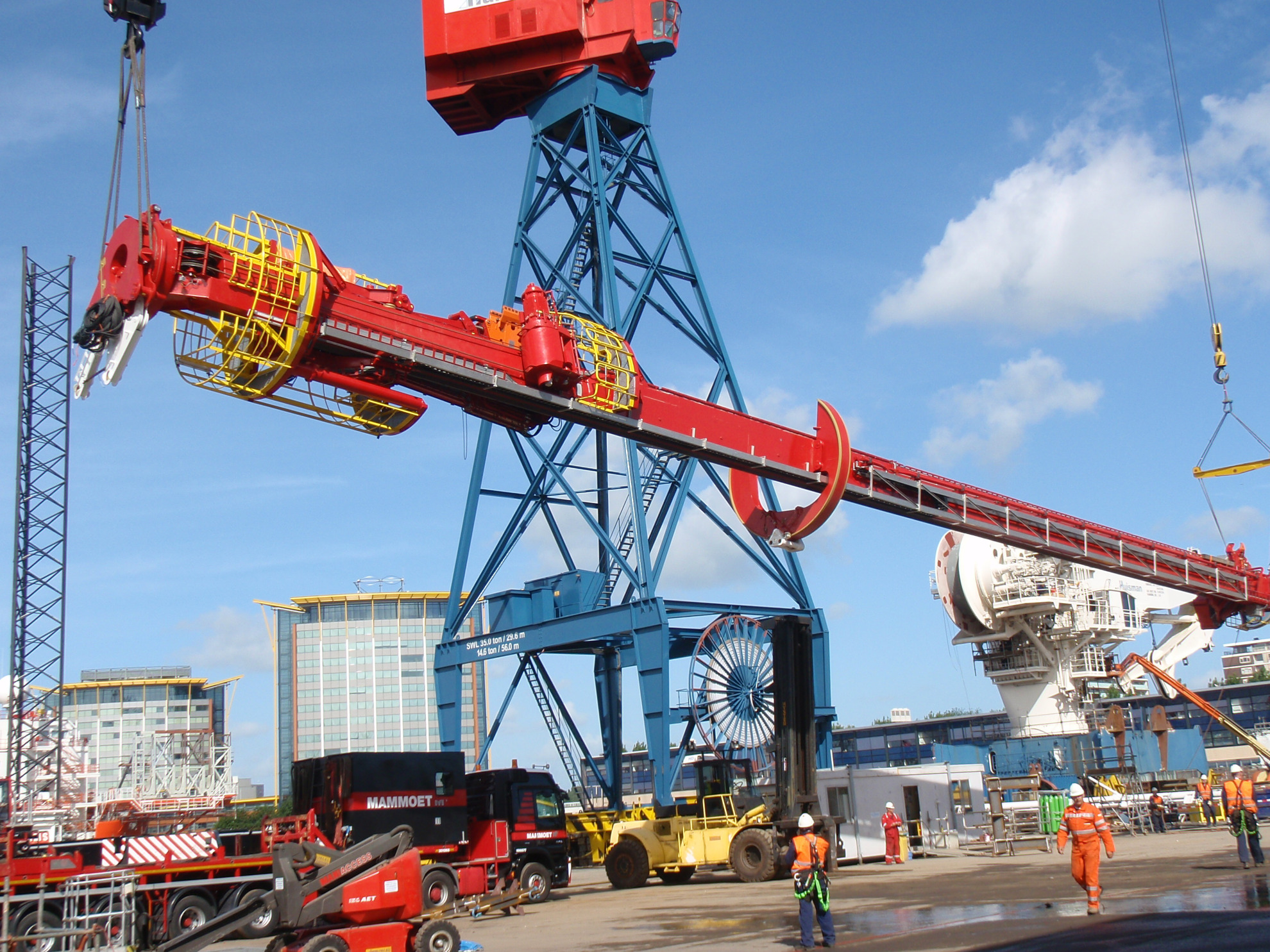 Benefits
Capable of manufacturing both complete drilling rigs and components — such as top drives, auto slips, draw works, rotary tables, and iron roughnecks.
The knowledge and skills to manufacture rigs for a wide range of applications
A containerised design to easily transport the rigs on regular roads
A small footprint for ideal use in limited and high-density urban areas
Eliminating downtime with auto slips — no need to change inserts every time you change the drill pipe diameter
Excessive testing of rigs and components to ensure reliability
Providing a drilling rig simulator to train your operators
The availability of service engineers, 24/7 and worldwide
Specifications
Covering drill pipe diameters from 3 ½" till 9 ¾ with only two sets of inserts
Sophisticated software to automate mud pumps, resulting in controlling all pumps as one unit and disharmonised pump strokes to eliminate pressure peaks and vibrations
Automated tripping
All alarms, warnings and messages are clearly visualised on screens so the operator can easily monitor and detect potential issues
The rigs can "talk" to the operator so he can fully focus on the drill floor
Auto-driller allows you to drill according to preset parameters you can combine — weight on bit, rate of penetration, standpipe pressure, etc. It enables you to precisely maintain drilling parameters and eliminate human mistakes.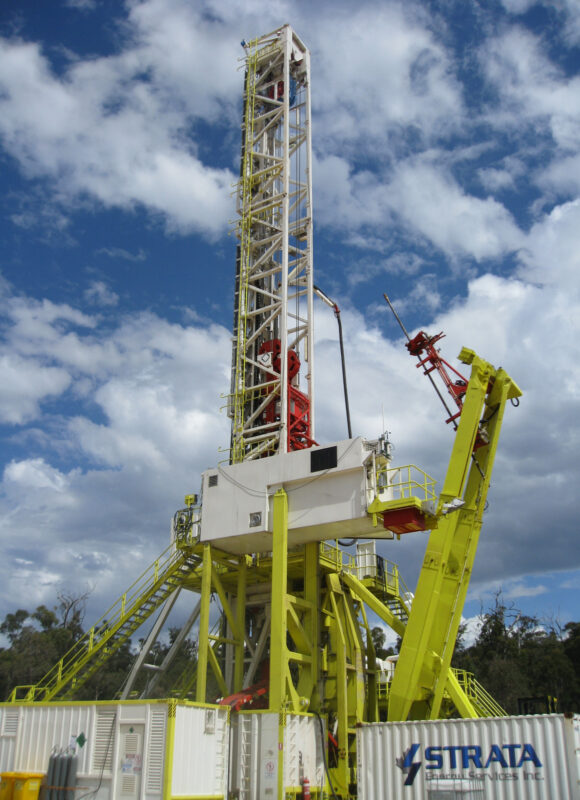 Manufacturing a LOC 5 drilling rig for NewGen Drilling Pty Ltd.
Huisman manufactured a LOC 5 drilling rig that is used by NewGen Drilling to drill in the gas field of the Whincher Range, near Busselton, in Southwest Australia. The rig is designed with safety foremost but also features other innovations and benefits.
• Fully automated pipe handling removing the need for all people from the drill floor for most operations.
• A fully containerised design so it can be quickly, easily, and cost-effectively transported without the need for expensive skids.
• Designed for Drilling with Casing (DwC) and Casing While Drilling (CWD)
• A small footprint compared to a traditional rig of equal capabilities
• No derrickman is required, and there is significantly reduced 'working at heights'
• Automated drill floor and automated tripping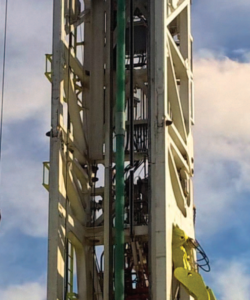 Take drilling to another level
This whitepaper describes the integrated development and application of a retrievable Enhanced Casing Installation (ECI) system, engineered to take directional casing drilling technology to another level!