Assembly – Mechanical, hydraulic and electrical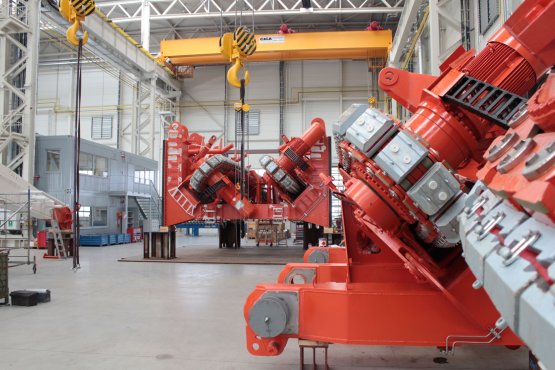 Assembly contract manufacturing services meeting the highest standards
Assembly is at the heart of our operations. To be able to manufacture turnkey heavy equipment and components, we offer assembly services according to the highest quality standards. A team of experienced mechanical fitters has highly reliable equipment at their disposal to make functional units from individual mechanical, hydraulic, and electrical components.
Because of the knowledge and skills of our employees, we exceed industry standards and shorten lead times to make a difference for our customers. Every step of the assembly process goes through a check of completeness and accuracy to ensure it meets the quality required.
We even produce our own hydraulic hoses, cylinders and pipes of various sizes, test them according to the chosen industry standard and are authorized to issue test certificates. We connect the hydraulic pipes using the Walform or flare method. Also, we flush en pressurise the fitted pipes and hoses with our own drive units. This ensures the cleanliness of the hydraulic systems.
Specifications
A hydraulic testing area
Production, assembly, and testing of hydraulic cylinders, hoses, and pipes
The availability of a full range of hydraulic torque tools and hydraulic tension tools
Calibrating and certification of all tools
Benefits
Large assembly hall (surface area: 3200 m², height: 21m, lifting height: 15m) and crane capacity (120 mT) to complete very large units
Full traceability of individual system components
A mechanical completion process with self-control quality
High environmental cleanliness suitable for mounting hydraulic equipment and bearings
A certified, highly skilled and experienced team, multi-disciplinary trained to work according to the highest industry standards