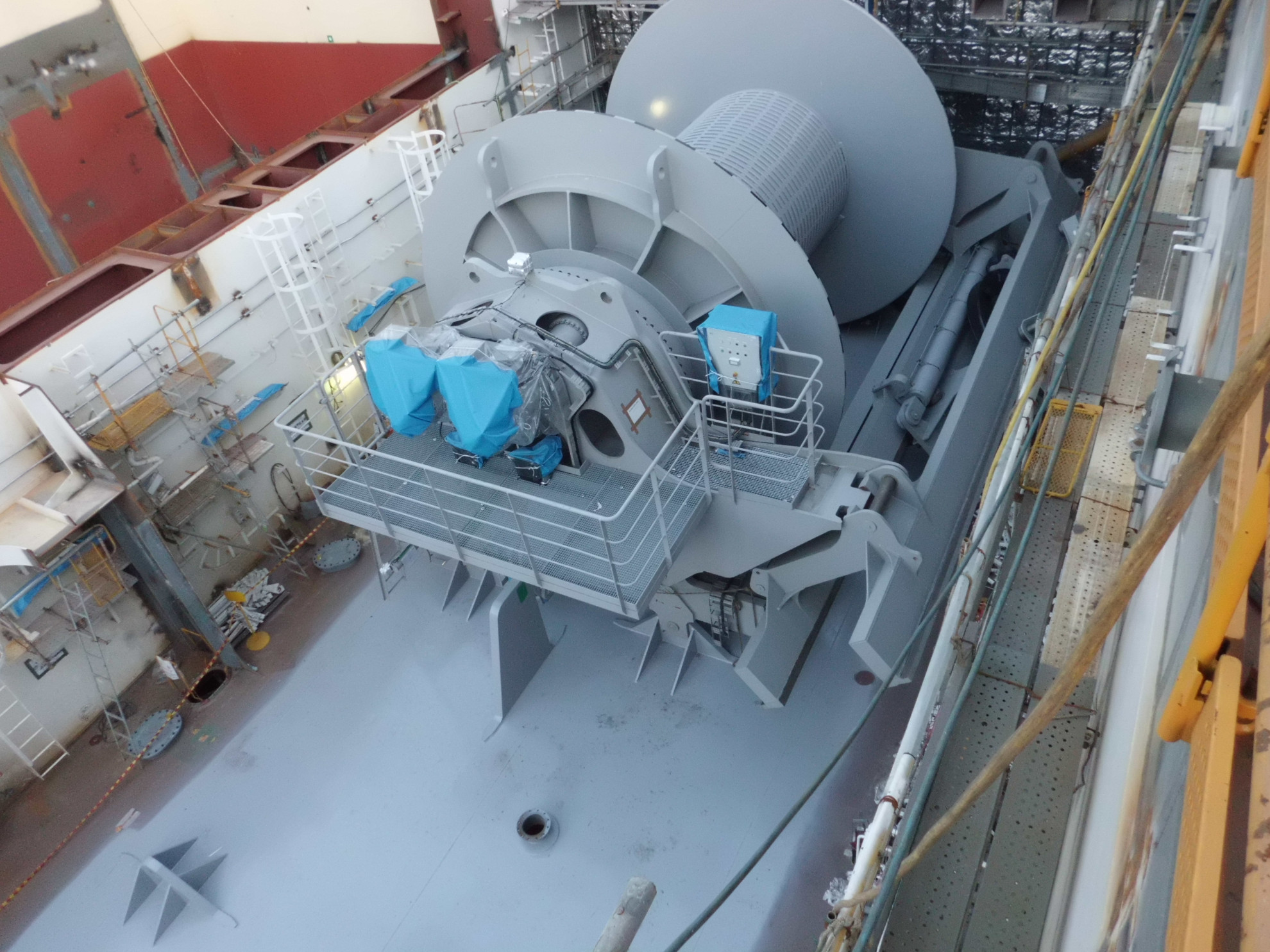 We are market leader with some of the most extraordinary winches ever built.
We offer turnkey manufacturing for a wide variety of winches. Huisman as a leading winch manufacturer has extensive experience with direct, traction as well as storage winches in many applications.
Our record consists of winches made for cranes, pipelays, drilling equipment, mooring systems, subsea installation, anchor handling, as well as towing systems.
As a turnkey contract manufacturer, we can offer the entire process from design through production, assembly and testing. It enables you to focus on core competencies and it eliminates the hassle of communicating with multiple companies.
Benefits
Possible delivery of complete winch systems including wires, sheaves, sheave blocks, heave compensators, load cells and other sensors
Functional as well as load in-house testing
Engineering support
Specifications
Electrically or hydraulically driven winches
With helical or Lebus grooving
For wires from 19mm up to 135mm
Design and manufacturing according LR, DNV, API/ABS, or EN requirements
With or without redundancy braking system (mostly caliper brakes)
We know how to build and fit a number of winch auxiliaries such as spoolers, pushers and variety of sensors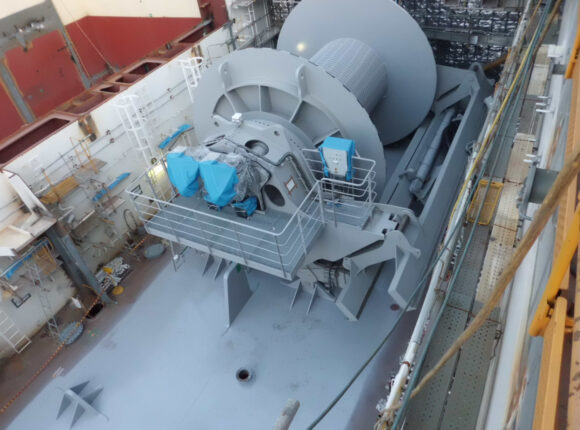 Storage winch
This huge 20t A&R (abandonment and recovery) Storage winch supplied to Heerema Offshore Services can accommodate more than 7km of 126mm wire in 41 windings and 13 layers. For reliable spooling in confined underdeck area, it is equipped on its side by hydraulically controlled spooling mechanism.