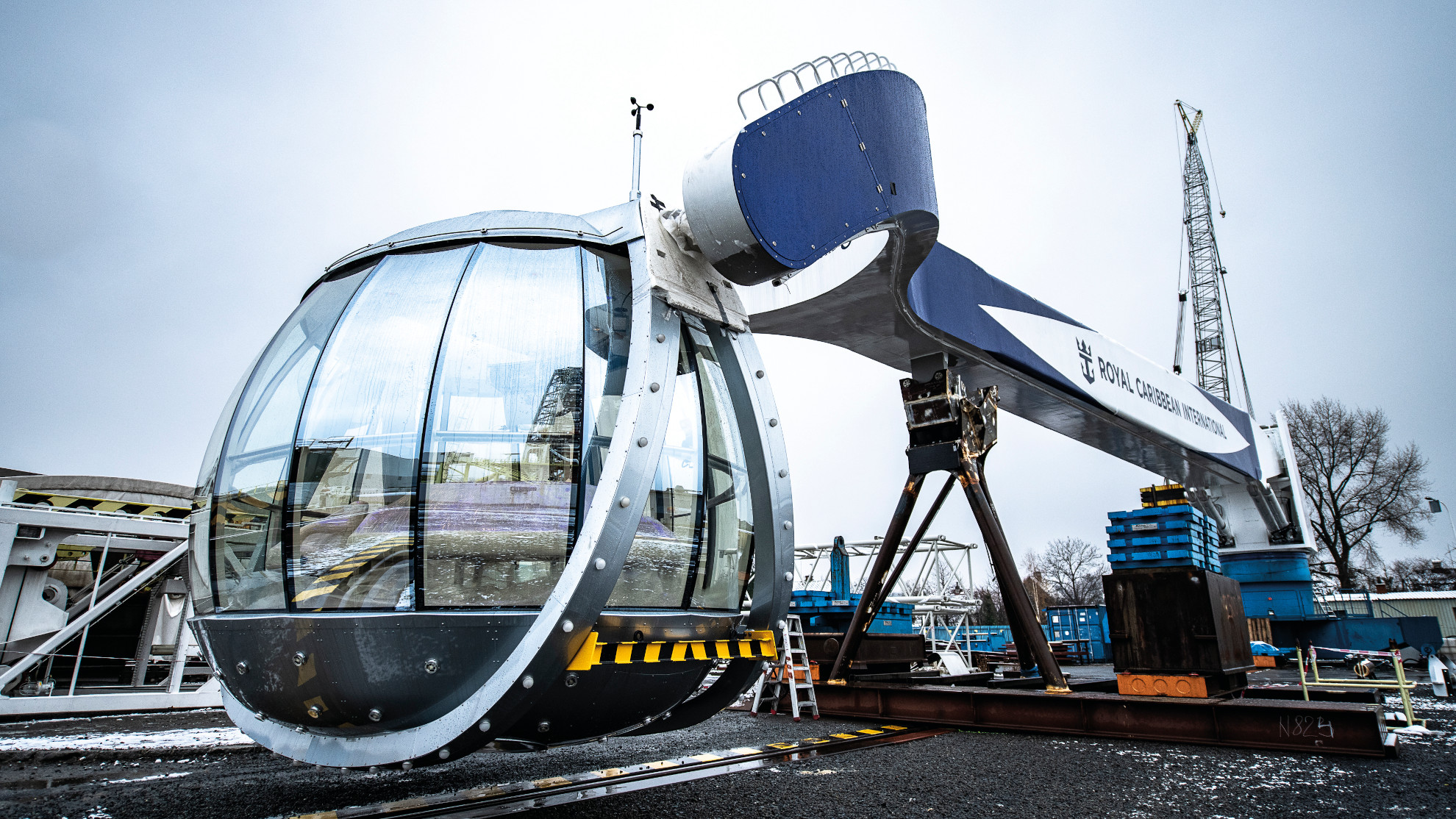 Serving the industry with delight. Delivering the world thrilling and exciting amusement rides.
Huisman Manufacturing is the perfect match for the Leisure and Amusement industry. Our quality and safety standards comply with the strict requirements of our current customers.
Our extensive experience in this field is based on projects ranging from giant Ferris Wheels, thrilling Roller Coasters to awesome Sky Shuttle installed on board of some world's largest cruise vessel.
Benefits
In-house machining including the largest parts
Precise 3D measurement during fabrication
In-house functional and load testing
High quality paint systems
Full material traceability
Engineering support
Specifications
Ferris wheel core parts such as A-frames, spindles, hubs, spokes, and rimbars together with their installation equipment; we contributed on Ferris wheels with their height ranging from 40m to 190m
Roller Coasters – both train and track components; among others competencies, we have learned how to fabricate precise curved track segments with complex 3D geometry
Sky shuttles for both leisure parks (50m height, 110 persons) as well as unique on-board one
Leisure park motion simulators invoking optical or earthquake illusion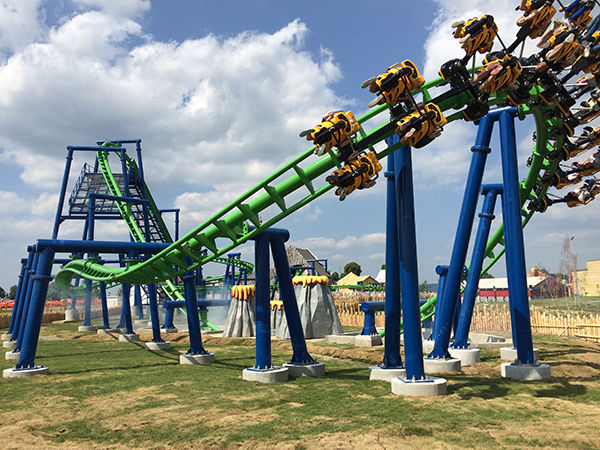 Manufacturing roller coaster tracks for Vekoma Rides Manufacturing
Over the past years, we have been subcontracted by Vekoma Rides for the manufacturing of various types of tracks and the train chassis.
Vekoma Rides is one of the largest roller coaster manufacturers delivering to theme- and amusement parks.  Vekoma is well known in the industry for its quality and safety as reflected in the many coasters installed in over 40 countries world-wide.
During production we apply the Vekoma drawings by very accurate setting of all track parts being measured and adjusted by means of 3D laser measuring instruments currently applied to all types of tracks.  Special attention for the 3D line of running rails by adjusting jig and continuous 3D rolling process for rail pipes are also part of the improved methods.
Giant wheels for Dutch Wheels
We also cooperate with Dutch Wheels – a global leader in stand-alone giant wheels.
Dutch Wheels giant wheels are operational in well-known tourist locations in the Americas, Europe, Africa, Middle East and Asia Pacific.
The Dutch Wheels portfolio includes wheels ranging from 40 meter to well over 100 meter and area safe, easy to maintain & operate, and designed to impress.
Our activities covers engineering and fabrication of steel components used in the wheels including painting and pre-assembly.