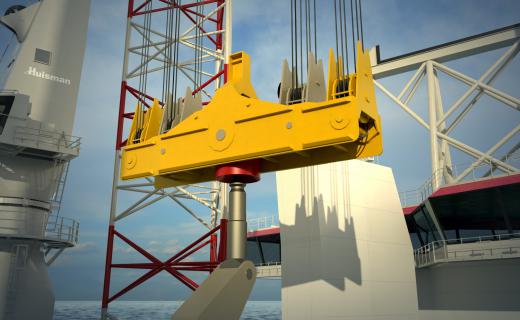 Huisman has developed a new tool: Universal Quick Connector
The Universal Quick Connector, or UQC, is a smart, modular and robust clamp which is mounted inside the crane's lower block. It allows lifting objects through a direct connection, without intermediate rigging and totally hands-free.
Universal Quick Connector allows installation ships to quickly and hands-free change hooks or other heavy lifting equipment.
It is fitted with an active rotation device increasing operational control when attaching the load and allows rotation of the load to fine-tune its orientation without additional taglines. This makes it possible to accurately position heavy components as well as wind turbine components with strict bolt pattern tolerances.