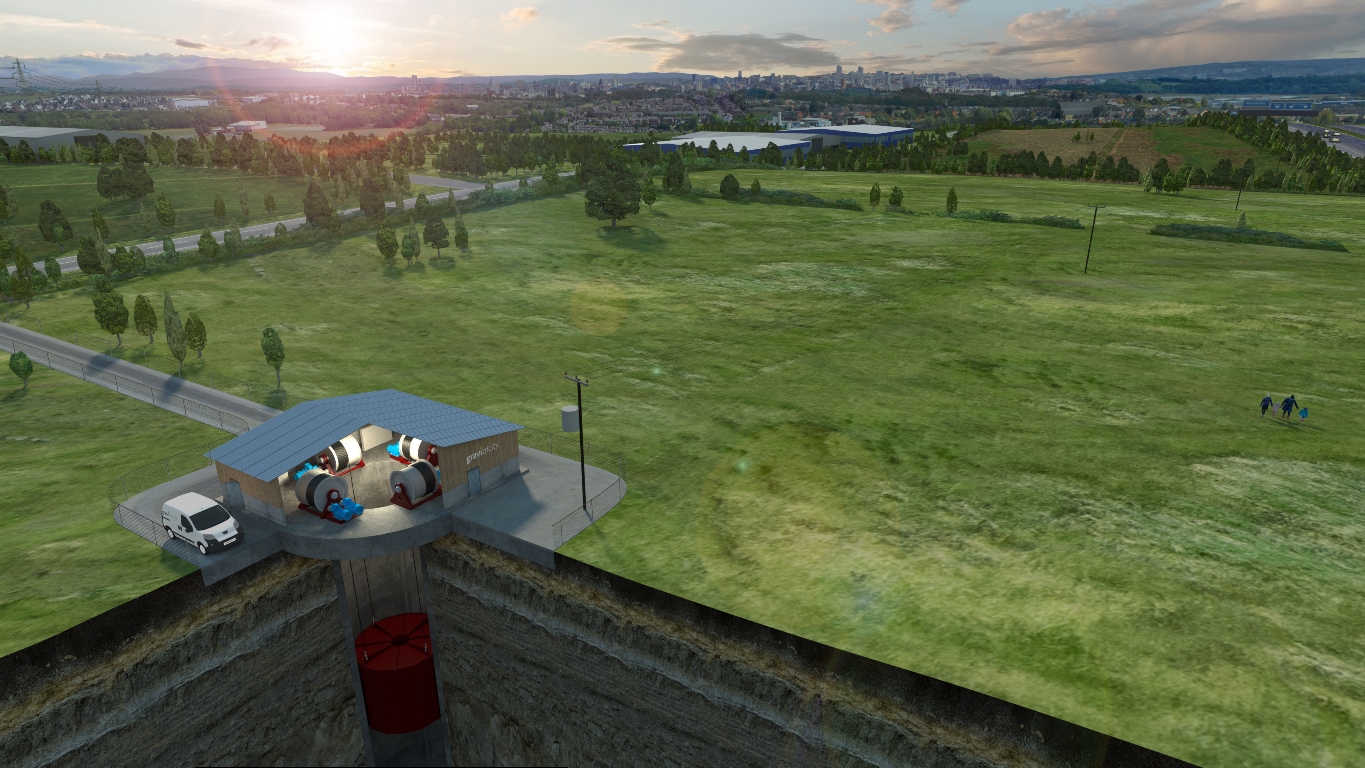 Huisman manufactures electricity storage equipment
Today, Huisman started the production of lifting equipment, that will serve as a prototype of an innovative gravity electricity storage system, which can be installed, for example, in both operational and former mining works. The 250 kW system demonstrator will be delivered to the British start-up company Gravitricity at the end of this year and will be installed in Leith, UK.
"In recent years Huisman has increasingly provided large equipment contributing to the further development of the renewable energy market. This project is our latest contribution to innovative solution in green energy." said Pepijn Toornstra, Director of Huisman Konstrukce. "Gravitricity has developed a concept for stabilizing the distribution network, and we will now help implement this idea by delivering a prototype device."
"We've been working with Huisman for some time on design and it's fantastic that they're now building this Concept Demonstrator to confirm our systems will work as we expect. It's also satisfying that the major fabrication work is happening in the Czech Republic, as there is great potential to deploy full-scale systems there in deep coal mines that are closing in the next few years," said Charlie Blair, Managing Director, Gravitricity Ltd. "We're looking forward to a fruitful collaboration with Huisman for years to come as we deploy multi-megawatt systems all around the world."
In doing so, Huisman will use its extensive knowledge and experience in the design, manufacture and installation of heavy construction equipment for the maritime and offshore industries, especially heavy- lifting equipment and solutions to stabilise the power system of offshore vessels.
"We will supply a control system, a drive unit and two winches for the system demonstrator, which together can carry weights weighing 50 tons," said project manager Tomas Zamarski. "The system is designed to stabilize the grid by lifting and lowering weights in a vertical shaft. Excess energy in the distribution network is used to lift cylindrical weights using electrically driven winches. When there is a lack of energy, the weight in the shaft slowly lowers and thus generates the necessary electricity," Zamarski explained.