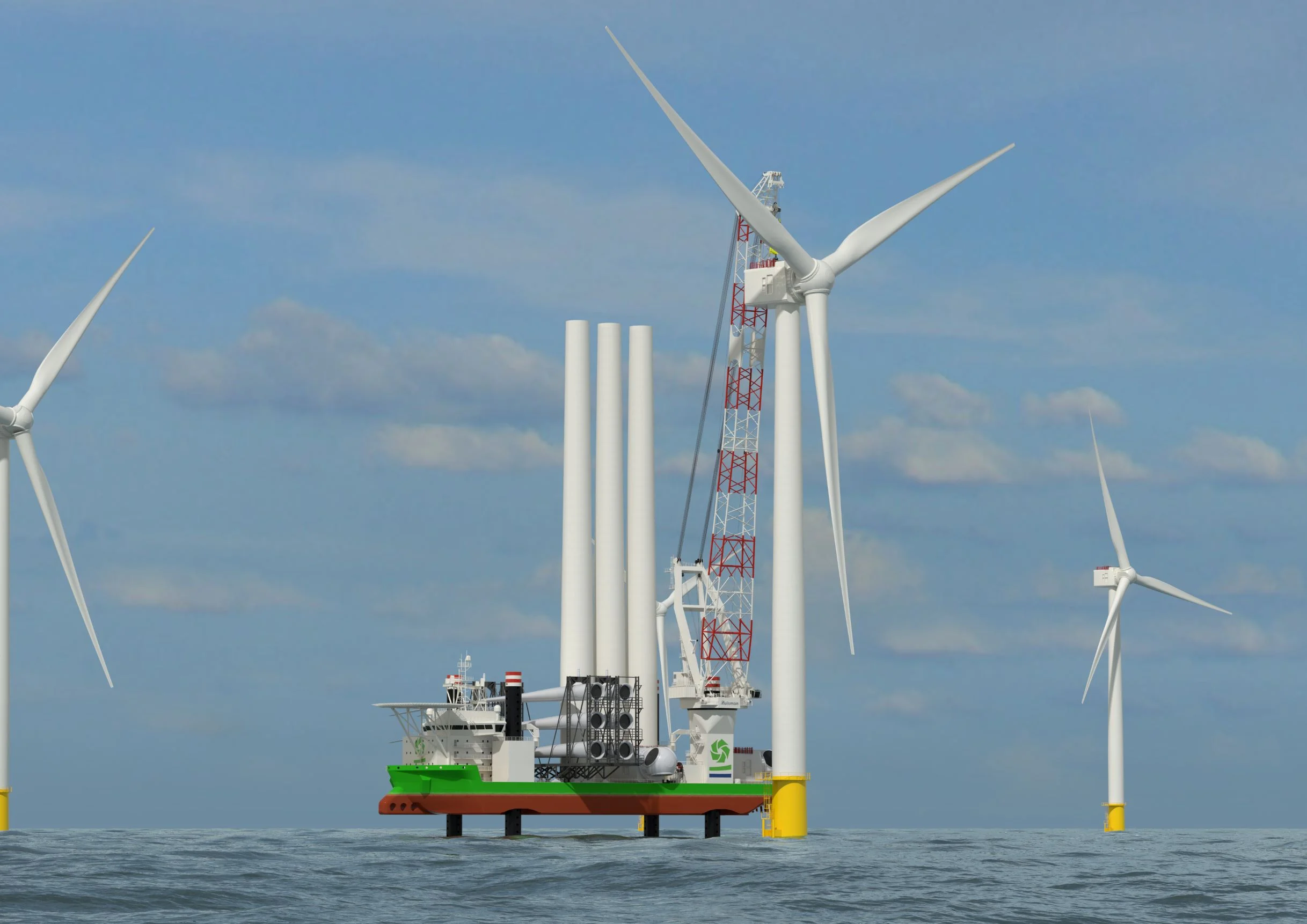 Huisman has been awarded several contracts for Heavy Lift Cranes
Known as a company of innovators, Huisman keeps pace with these times of transition. The provider of step changing technical solutions has been awared a series of contracts for the delivery of Heavy Lift Cranes for the installation of offshore wind turbines.
Huisman's most recent award is a contract from DEME for the delivery of a 1,600mt Leg Encircling Crane (LEC), to increase the lifting capacity of DEME's jack-up vessel Sea Installer by 700mt. Huisman will replace the Sea Installer's current 900mt crane with the 1,600mt LEC, yet with a limited weight impact on the vessel.
The engineering and manufacturing of this crane will be a coordinated effort between Huisman, the Netherlands and Huisman Konstrukce, Czech Republic. Among other equipment, Huisman Konstrukce will contribute with the delivery of manufacturing engineering, material, electrical rooms, hydraulic power units, various hoisting blocks and many winches.
Huisman LEC cranes are characterised by their lightweight, yet robust crane designs, with a high level of reliability, positioning accuracy and energy efficiency.
Find out more at huismanequipment.com